How To Choose the Right Tonneau Cover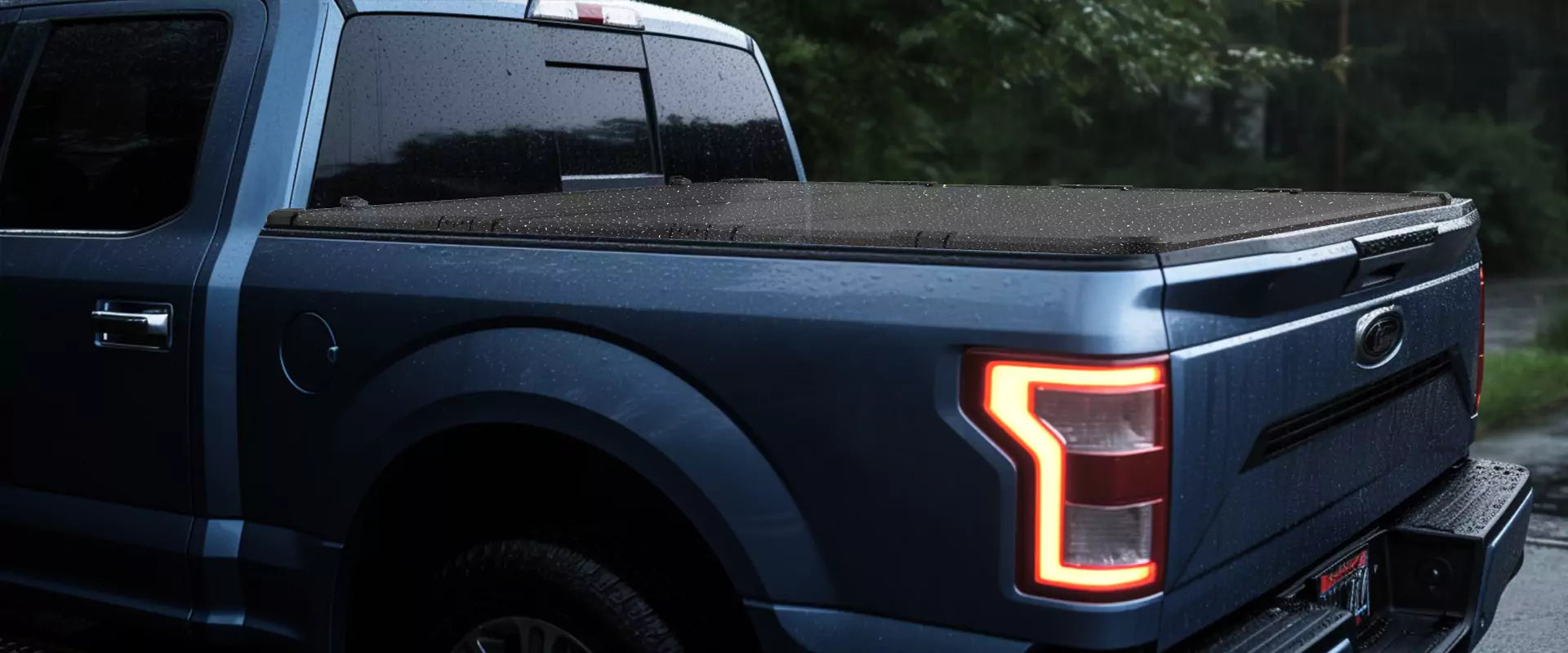 Truck tonneau covers are one of the most popular truck modifications. In addition to safeguarding your belongings, it also helps boost gas mileage and optimize the exterior of your truck.
Nowadays, tonneau covers are made of several different types of materials, open and latch in different ways, so choosing the right one can be challenging. No worries! As we are here to help. Each tonneau cover has different features that might make one more suitable to your needs. Let's see what will be best for you.
1.Make Sure the Right Truck Bed Size
Method-1: Measure Your Truck Bed Correctly.
Method-2: You probably already knew the length of your truck bed when you purchased your truck. Please measure your bed length again to confirm it.
2.Check Accessories on Your Truck Bed
For example, if you drive a Ram and have a RamBox, please choose the cover that fits the RamBox, because not all covers that fit Ram will fit Rambox. Other examples are the Cargo Management System for Silverado or Sierra owners OR the Deck Rail System for Tacoma or Tundra owners. You'll need to check if the cover you choose can fit those accessories.
MOSTPLUS tonneau cover offers mounting accessories and designs for these special models. Just select the year, make, and model of your truck on MOSTPLUS website, click the search button and select some specific tags in the filter on the left side of the search results page to find all products suitable for your truck.
3. What's your budget?
Consider how much you want to spend on your tonneau. Soft covers usually fall in the $180 - $300 price range. The price of a hard aluminum plate cover is between $450 and $550. Make sure you select the cover that meets your needs and budget.
4. What Style and Material Do You Want?
The MOSTPLUS hard covers safeguard your belongings with 14mm lightweight heavy-duty aluminum folding panels, reinforced with a protective coating for extreme damage resistance. The covers offer a latch system to get higher security. But the price is higher than the soft cover. Due to better protection and durability, hard covers are becoming more and more popular. 
Soft folding tonneau covers are the most popular category. The MOSTPLUS soft covers are available with the choice of 3-fold and 4-fold, depending on your use of bed space. And the soft fold covers are made of double-sided tear-resistant vinyl and are supported by heavy-duty aluminum powder-coated frames and horizontal rails. Come with drill-free clamps and all necessary components for easy assembly and disassembly. Their price range is between roll-up and hard covers. And these items have good support and durability and can be used in any weather. So the soft folding covers are worth the money.
Easy to use, effective and functional. MOSTPLUS Roll-Up tonneau covers offer an inside mount rail system which means this tonneau cover can installed in a breeze, all without the use of tools. Automatic tension adjusters eliminate the need for periodic manual adjustments and retainer straps securely latch the cover with ease. Cover rolls up easily to allow 100% truck bed access without impeding vision. The tear-resistant leather-grain vinyl fabric looks nice and helps protect your belongings in the worst conditions.
Conclusion
Security - The best choice is a hard cover with multiple latch points to prevent unwanted access.
Truck Bed Access - If you plan to haul anything vast, like an ATV or a dirt bike, you'll need a cover that gives you access to the whole truck bed.
Ease of Use - A tonneau cover should be easy to open and close, especially if you need to load and unload things repeatedly.
Durability - Depending on how to use your truck, you want your tonneau cover to last for the long haul.
Budget - Make sure you select the cover that meets your requirements and your budget.
Appearance - The sporty and modern low-profile design provides an attractive look.
If you're still not sure, click Contact Us and we can walk you through the available options and help you select the right one for you and your truck.