How to clean a brake caliper?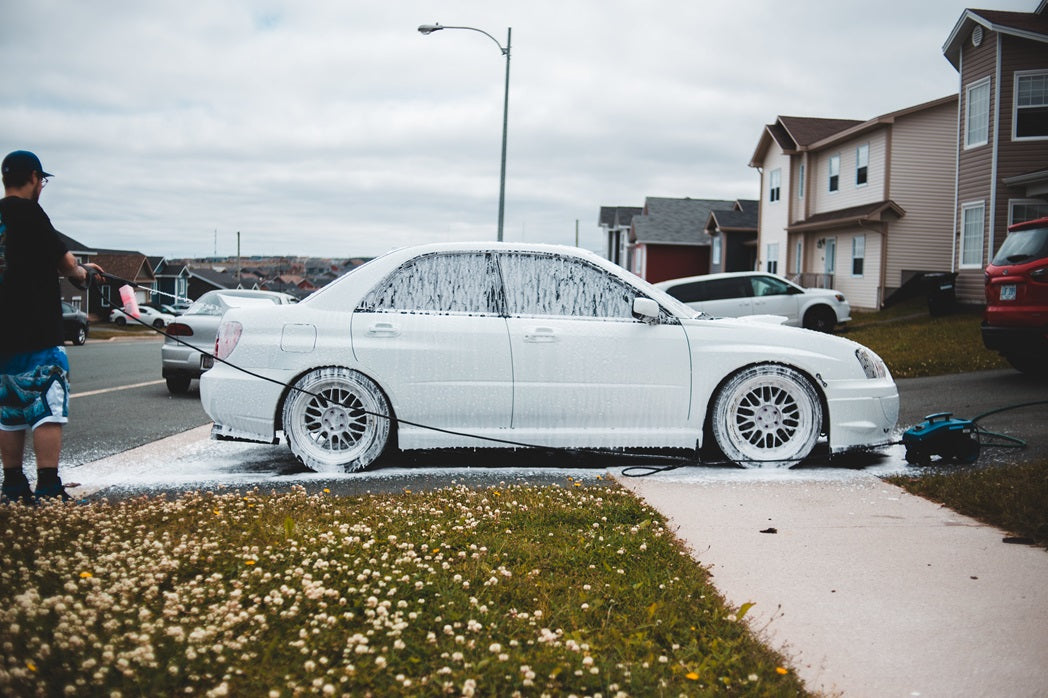 Today we're going to take a look at how to clean a brake caliper. Brake calipers are sometimes remarkable pieces of equipment, adorned with a beautiful rim. On sports cars, they're often colored, but they can get dirty very quickly.
Brake dust from every braking action is spread throughout the wheel, staining both the caliper and the rim. Cleaning a brake caliper may require a bit of engineering or equipment. In fact, it's a part that can be difficult to access between the spokes of your car's rim.
That is, of course, if you don't want to take the wheels off to do it! However, it can be a good way to get them out to clean your calipers, but also your rims. MOSTPLUS offers this tutorial on how to clean a brake caliper. However, other tutorials and tips are available in the blog section of our website!
Why clean a brake caliper?
When you disassemble the wheels to clean the caliper, there are several things you can check. In particular, rust, which affects both the appearance and performance of your brake caliper. By cleaning your brakes frequently, you can be sure that their performance will last a little longer.
On the detailing side, cleaning your brakes is not very complicated, but it can be tedious. Removing the wheels is time-consuming, especially if you're not well-equipped. That's why it's important to have the right tools and products to make the job easier. In this issue, we'll also look at how to clean your car's brakes!
Most of the time we notice that the rims are cleaned very well, but the caliper or the fenders are left to deteriorate. The overall picture is therefore less pleasing to the eye! If you want to do a professional job, you have to pay attention to the details.
How to clean a brake caliper without disassembling it?
Cleaning a brake caliper: pre-wash!
Just as we do most of the time on the body, it's ideal to do a pre-wash step on your brake caliper or wheel as a whole. You can spray on a mixture of prewash foam and water. If you don't have prewash foam, you can use only APC (All Purpose Cleaner).
Don't use any mechanical action during this phase, neither brushes nor washing gloves. Allow the cleaner to work before rinsing with your water hose or car wash. The goal is to remove as much dirt as possible.
Cleaning the brake calipers: Wash!
Now it's time to wash your caliper, and we're going to be a little more aggressive. Take out your wheel cleaner and spray it on the caliper. It will loosen the most stubborn brake dust and grime. To help it do its job, you'll need to use a mechanical action to loosen the most stubborn dirt.
You'll need a brush. Don't forget the back of the caliper. Even if you can't see it, you'll have a clear conscience if you're a stickler. It'll also look a lot nicer if you do some mechanical work behind it!
Finally, a thorough rinse with a pressure washer or water hose will finish the job!
Beware of overpowered rim cleaners applied directly to the paint on the calipers. It would be a shame to damage it while you're at it. Non-original paints with integrated lacquer are more fragile than an original manufacturer's paint. We advise you to dilute your rim cleaner if it is known to be hard!
Cleaning a caliper after disassembly
To access the brake system, you'll need to disassemble the wheel, rim, disc and pad.
Removing rust and other contaminants
To remove rust from the caliper, first use an all-purpose cleaner to remove road film. Then soak the caliper in degreaser or brake oil. After about three-quarters of an hour, use brushes to remove any remaining rust. Bolts, nuts and contact points are usually cleaned at this time. The same goes for the sliders that allow the caliper, and more specifically the piston, to move.
Take your time with these parts. Dirt on the sliders can increase stopping distance, which can put you in a very bad position.
Cleaning the piston
Here are a few points to follow for proper piston cleaning.
There is a rubber boot around the piston to protect it from rust and dirt. The absence of this protection will result in a buildup of debris that will slow piston movement. To prevent this, check the condition of the bellows when cleaning.
If it is torn, it should be replaced to ensure piston safety. It is also advisable to replace seals during cleaning to prevent sealing and drainage problems.
Renew lubrication and brake oil
Good lubrication ensures that all parts of the brake system, including the caliper, move freely without friction. Simply apply a coat of lubricant to the contact and mounting points. This is almost the last thing to do, not least because you need to make sure the caliper is free of water after cleaning. As for the brake oil, check the level so you can top it off if necessary. You can't brake without brake oil.
All in all, brake caliper cleaning consists of ridding the caliper of anything that could prevent it from working properly. So don't hesitate to clean your caliper regularly so you can be at your best on the road.